Cangzhou Jinglong/Telex (Hong Kong) has been a leading company with an international presence specializing in the manufacture and sales of professional products for pest control in civil, industrial, food processing, domestic and livestock areas.
Our company was founded in 2000 and has its own plant occupying an area of over 5,000 square meters located in Dongguang County, Cangzhou city, Hebei Province, China. Our company has a crew of more than 60 emploies, including elite professionals, technicians, and equipment operators.
Cangzhou Jinglong/ Telex (Hong Kong) has a fundamental division that manufactures mechanical products (bird spikes, rodent bait stations and traps, etc.) to meet the needs of domestic and overseas clients.
A second division of the company works with reliable domestic suppliers and provides top quality products to pest professionals across the globe. The goods can be shipped together in full container to save freight cost for you.
Now we have a team fully prepared to comprehensively and responsibly guide and assist our customers for their customized needs.
ALWAYS HERE FOR YOUR PROFITS!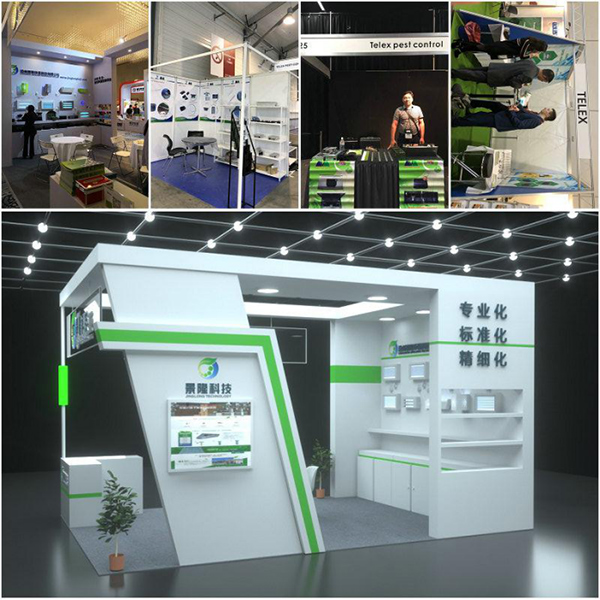 Jinglong is active in the annual international exhibitions of pest control industry.
You can always find Jinglong (Telex) at EXPOCIDA IBERIA, FAOPMA, Parasitec Paris, Pest Italy-Disinfestando , Pest Protect, Pest EX, etc.
We would like to hear from our old and new business friends about their needs.
Improving our products and offering customized service is what Jinglong is focused on.
Jinglong has got the ISO9001: 2015 certificate and Workplace Conditions Assessment approvaled by Intertek.